Celebrating Women in March: Alumni Spotlight with Kim Harris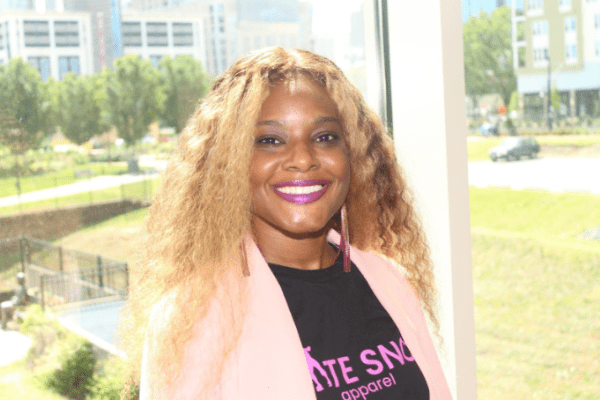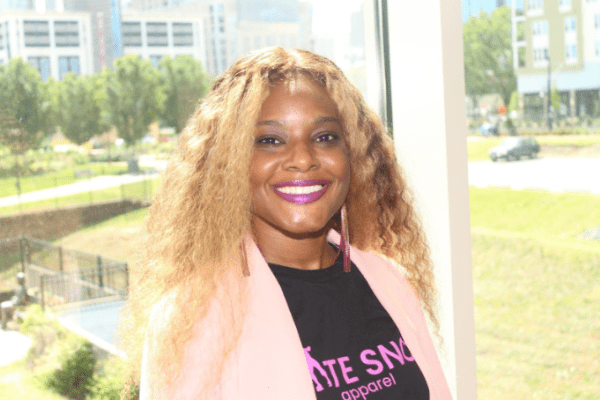 We're wrapping up March with another Women's Month alumni spotlight, featuring Kim Harris!
General Information
Major/Graduate Program: M.S. Health Informatics (2015)
Year Graduated: Doctorate Business Administration (anticipated May 2023)
Hobbies/Interests: Roller Skating, Reading, Games & Activities
Academics
Campus Connections: While obtaining my master's degree at UNC Charlotte, I co-led department student networking activities and became a charter member for the Health Informatics Student Advisory Board to extend the voice of our students to industry leaders. I also became a part of our department's health informatics research team, where we developed award winning research, presented at the 2015 American Medical Informatics Association Annual Symposium & the 2015 Institute of Electrical and Electronics Engineers 15th International Conference on Data Mining Workshops. In returning to the university, I've devoted time to developing entry-level professionals by presenting my industry work-life experiences through UNC Charlotte's graduate school's Accelerate to Industry workforce development program.
Internship(s): To expand my knowledge within the realms of data governance, I interned within the Dickson Advanced Analytics Group for Carolinas HealthCare System (now Atrium Health) during my master's program.
College Experience
Why did you choose UNC Charlotte? I opted to attend UNC Charlotte because the program staff made me feel welcome and considered my experiences holistically.
What made you choose data science? I was at a transitional point where I wanted to break away from the typecast of my career. I knew I had more to offer, and refused to be held down by those with limited vision.
UNC Charlotte Highlights/Favorite Memory: My most favorite memory was seeing my face plastered across the campus bus stop, as part of the promotion & marketing campaign for the Health Informatics program. No one told me it was there, so it was such a surprise!
Faculty/staff member who made an impact on you: I had (and have) a really good relationship with many of the faculty members in both my master's and doctoral programs. And many of them have been impactful to me in different ways. Of the greatest impact, Joshua Hertel (from the health informatics program) was one of the most impactful because he presented me with a multitude of opportunities to get involved while within and after graduating from the program. For the doctoral in business administration program, Dr.Reginald Silver is a faculty member I connected with during my last semester of the Health Informatics program (at the time, he was a visiting instructor), who influenced & encouraged me to apply to the doctoral program.
Advice for the next generation of Niners: Leverage campus activities and opportunities. And, if there's an interest that doesn't exist, then rally to create that space so you can grow. Also, know that it's okay to follow your heart, and not the crowd (as long as it's not harmful to others).
What did you do after graduating from UNC Charlotte?: Upon graduating from UNC Charlotte, I entered the field of healthcare IT – which began with data analytics and then branched into opportunities in international process improvement, consulting, and marketing and communications. After about 5 years of that, I created a retail brand called SKATE SNOB (www.skatesnob.com). And, I've transitioned into analytical software sales & training.
Is there any advice you would like to offer future female students wanting to get into the data science (STEM) field? Do it!! If you have a passion for it, you'll find a way.
Have you received an unfair judgment in a professional environment based on your gender? Yes, there have been a few times where this has occurred. It's an unfortunate reality that sometimes stems from bigotry, antiquated mindsets, and/or groupthink. What's surprising is that it can be projected from both men & women. On the flip side though, there have been more efforts towards women equality. And, I have met some advocates along the way (both male & female).