SDS Alumni Spotlight: Khabiyrul Gainey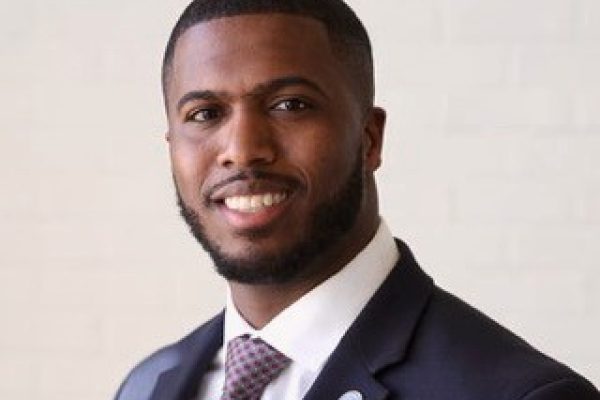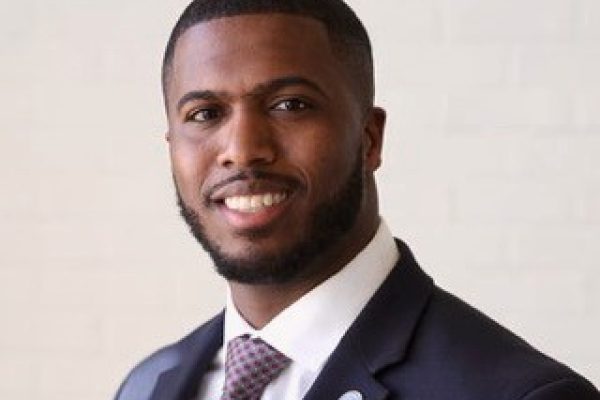 Khabiyrul Gainey graduated in the spring of 2021 with a double master's in Accounting and Data Science and Business Analytics. He also just welcomed a new baby boy, Khainur Millah Gainey, into the world a few weeks ago!
What drew you to studying data science?
While working on my undergraduate degree, I completed several internships and saw a trend in integrating data science into the business and accounting processes. Whether I was in audit, tax, or advisory, the topic of data science continued to emerge when companies were looking toward the future. I wanted to be competitive in the market and equipped to take on the future challenges of our workforce, which led me to data science and all the opportunities that come with being a data scientist.
What made you choose UNC Charlotte for your double masters?
After receiving the Connel Reynoal Scholarship, I was already on a path to starting my Master of Accountancy (MACC) program. With the new information I gained from my internships, I had two options. One, I could complete the MACC and enter the workforce, then come back later to complete my data science degree. Two, pursue them both and then enter the workforce. The choice was obvious to me. I chose to go the more challenging route – double master's. This allowed me to cut off a year of schooling, have both degrees paid for, and made me competitive in the market.
Is there one professor who most influenced your UNC Charlotte journey?
I didn't start directly in the DSBA program. I started in the Data Science Certificate program and was required to receive a 3.5 overall in my first two courses in order to move into the DSBA program. The challenge was that my first two courses were not only two intense courses, Business Intelligence and Analytics and Advanced Business Analytics, that were sequenced. I also had to take them in the shortest semesters, summer one and two, In order to align with my MACC program. Dr. Monica Johar greatly influenced my success in this program; she taught my first class Business Intelligence, and this class was challenging. I lived in her office hours. Dr. Monica Johar set the foundation for the rest of my time in the program. With hard work and her support, I achieved the 3.5 I needed to enter the DSBA program and graduate. Thank you, Dr. Monica Johar, for always making time and pushing me to be my best.
What advice do you share with a high school student who is interested in Data Science?
First, do your research. Data Science is broad and stretches over many fields from accounting, sports, weather, and the list goes on and on. Do your due diligence now. Researching the possibilities of data science will help you pinpoint where you want to take data science. Data Science is still an emerging field with many opportunities. Second, start learning now. There are many free tools online where you can learn coding and different data analytics techniques before arriving to college, which will help you throughout the program. Overall, be proactive.
What does your current company PwC do? How do you play a role in their mission? (What is a typical day like for you?)
PwC provides professional services across two segments: Trust Solutions and Consulting Solutions. Within these segments, we bring a range of capabilities to help organizations solve faster, solve more and realize more value. Our global network has more than 327,000 professionals in 155 countries. My role is in the Consulting Solutions segments, particularly technology consulting. My day-to-day can differ depending on the client's needs. I could be helping a client implement new technology one day and conducting an audit on IT controls for management comfort the next. It all depends on the client's needs.
Please share any interesting information about yourself that you feel would be good for current students to know.
I was a veteran with two children, Zion Millah Gainey and Harmani Jamillah Gainey when I attended the data science program. It was challenging but very much possible. I have just had my third child Khainur Millah Gainey, and I am taking on new challenges within the workforce using the skills learned from my time in the Data Science Program. I think if you work hard and apply yourself no matter where you are in life, the Data Science program can open up many opportunities for you.