Student Spotlight: Undergraduate SDS Student Organization President Sullivan Crouse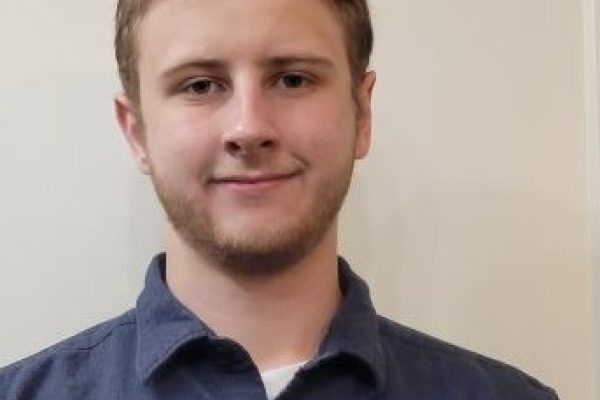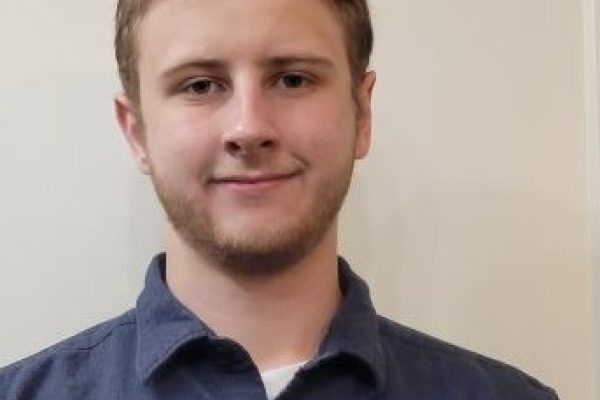 Sullivan Crouse is on track to becoming a member of the second class of undergraduates to receive a Bachelor's in data science at UNC Charlotte. The School of Data Science celebrated its first graduating class this past May.
Sullivan is the president of the undergraduate student organization, a group that is also being newly developed on campus. For the upcoming school year, Sullivan plans to lead the organization towards creating strong connections with members of the data science industry. With the group being so new, it has a lot of potential to grow. Sullivan and the other members of the organization are currently in the midst of planning a hackathon with industry leaders for the fall of 2022. While this is definitely exciting, Sullivan's top priority is to have the organization available as a resource for incoming freshmen and transfer students. "I think that creating an environment where people can freely learn and socialize with their peers is necessary for the school, and I am happy to be a part of that." He suggests that future Niners follow his lead by making connections with other students through organizations or learning communities. Regardless of staying in the group for the entire length of time spent at the university, he believes the relationships will last for a long time.
Sullivan is very excited to be a part of not only the student organization, but the new data science program as a whole. The fact that UNC Charlotte has the first and only undergraduate degree in data science in North Carolina "made it an easy choice" when determining where to enroll. He knows the importance of an interdisciplinary program and is aware of the relevance of data literacy in today's job market. He finds the program to be "a beautiful mix of computer science, statistics, and communication."
Thus far, his favorite courses have been Modeling and Society (DTSC 2301) and Modeling and Society B (DTSC 2302); these are the two studio courses in the degree program. Working on group projects for half a semester allowed Sullivan to see his knowledge progress. His proudest achievement thus far at UNC Charlotte has been making the Dean's List in fall 2021. After two years of remote learning during the pandemic, returning to in-person learning helped him achieve this goal.
A few other quick facts about Sullivan can be found below:
Current Employer Outside SDS: Wells Fargo
Position: Data and Analytics Intern
Anticipated Graduation: May 2023
Favorite Place in Charlotte: I'm personally a big fan of the area around campus since it's close by and doesn't require driving in Charlotte traffic.
Hometown: Raleigh
Dream Job: Data Scientist
Dream companies to work at: Nvidia and Amazon
Campus Connection(s): Association of Data Science